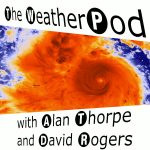 Hosts David Rogers & Alan Thorpe interview two leading figures about how their own organisations ar contributing to the decarbonisation of Singapore and elsewhere. The huests are Prof. Dale Barker, Director, Centre for Climate Research Singapore (CCRS), and Dr Thomas Reindl, Deputy CEO, Solar Energy Research Institute Singapore (SERIS)
About the guests
Prof. Dale Barker, Director, Centre for Climate Change Research Singapore (CCRS)
As the Director of CCRS, Prof. Barker provides strategic direction, oversight of the centre's weather/climate science activities, and engages with senior stakeholders in the national/international weather/climate community.
Prof. Barker has extensive experience in data assimilation research, use of observations in Numerical Weather Prediction (NWP), and regional climate reanalysis. He led the WRF data assimilation programme at the US National Center for Atmospheric Research (NCAR) in Boulder, Colorado (1999-2009). Between 2010 and 2018 he led the scientific development of the first EU-funded European regional reanalysis. In his previous role before joining CCRS, Prof. Barker was the Associate Director for Weather Science at the Met Office, leading 200 staff working in meteorological R&D and the research-to-operational transition of global/local NWP, ocean/wave forecasting, air quality, and atmospheric dispersion systems.
Prof. Barker is a Fellow of the Royal Astronomical Society (FRAS) and Royal Meteorological Society (FRMetS). He is a visiting professor at Reading University UK, an NCAR affiliate scientist, previous member of WMO/WWRP's mesoscale weather forecasting WG, and chairs the scientific advisory committee for the new KIAPS Korean NWP system.
Dr Thomas Reindl, Deputy CEO, Solar Energy Research Institute Singapore (SERIS)
Dr Reindl is Deputy CEO of the Solar Energy Research Institute of Singapore (SERIS) and Principal Research Fellow (equivalent to Associate Professor) at the National University of Singapore (NUS).
He started with photovoltaics (PV) in 1992 at the SIEMENS Corporate R&D Labs. After holding several management positions at SIEMENS and running one of the leading German PV system integration companies (ILIOTEC Solar) as Chief Operating Officer and their spin-off company (PROACTIVE new energy) as Managing Director, he joined SERIS in 2010 and soon became Director of the Solar Energy System cluster. During his time at SERIS, he won public research grants in excess of SGD 20 million, founded 2 spin-off companies and authored strategic scientific papers such as the "PV Roadmap for Singapore".
Dr. Reindl holds a Master in Chemistry, a Ph.D. in Natural Sciences and an MBA from INSEAD, all awarded with highest honours. His research interest are high-performance PV systems, techno-economic road-mapping and the reliable integration of renewable energies into energy supply systems.
Theme music by John Cockram