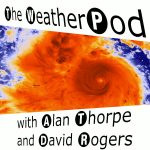 In this special episode of the WeatherPod, hosts Alan and David have invited into the studio Irene Amuron of the Red Cross Red Crescent Climate Centre, Paul Davies of the UK Met Office, and Terrence Fernando the University of Salford, to debate the question: "How do we improve outcomes for everyone at risk from the impact of hydrometeorological hazards?"
Societies are increasingly challenged by the need to cope with complex interconnected threats. Either a single hazard leads to a cascade of additional perils, often more significant effects than the primary one, or multiple independent hazards occur simultaneously. In each case, lack of planning and early preparation leads to the realisation of major adverse impacts on people and their livelihoods. Economic development may falter, and political instability becomes an added risk.
Climate change compounds existing threats and poses new ones; many, outside the bounds of experience, require us to harness new knowledge and take a more holistic view of the immediate and future risks facing us. The problem affects all of society and a "whole of society" approach is needed. This is immensely challenging. Societal compacts and partnerships among more than a few groups of stakeholders are rarely sustained and we proceed with compartmentalised approaches where each sector attempts to solve its own problems with little or no insight into how sectoral interdependencies compound and exacerbate risks or how to reduce them.
Two key concepts have emerged in the past decade as the means to improve people's ability to handle different types of hazards – Anticipatory action and impact-based forecasting. Anticipatory action is a set of actions people can take to prevent harm to themselves and others before acute impacts are felt. Impact-based forecasts focus on what the hazard will do rather than what the hazard will be. In practice, anticipatory action and impact-based forecasts are complementary. Neither is effective without the other. "Good forecast but shame about the outcome" is a repeated mantra. So, for those impacts of hazards for which anticipatory action driven largely or in part by weather forecasts would make a difference, what isn't being done right?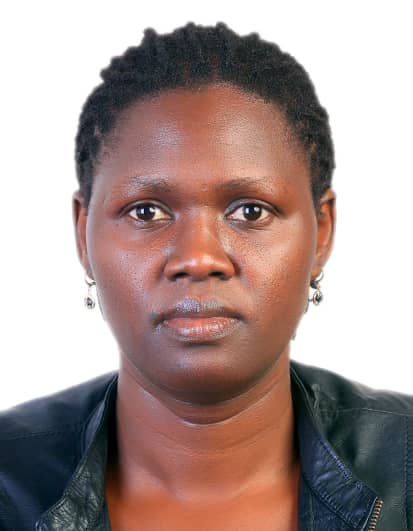 Irene Amuron, Head of Anticipatory Action, Red Cross Red Crescent Climate Centre
Irene is the Head of Anticipatory Action at the Red Cross Red Crescent Climate Centre and the focal person for Learning and Guidance at the Anticipation Hub.
She is a technical expert in the field of disaster risk management, whose expertise includes specialist support to National Societies and partners on Anticipatory Action. Irene has over 15 years of experience in Disaster Risk Reduction and formerly served as the Manager, Disaster Risk Reduction with the Uganda Red Cross Society before joining the Climate Centre.
Irene was among the pioneers of the Forecast-based Financing approach in Uganda and has worked extensively in Africa, supporting the implementation of Anticipatory Action. She advocates for the value of the impact-based forecasting approach to weather and climate service delivery. She also supports research on anticipatory action/forecast based financing in collaboration with universities, including the University of Reading, UK.
Irene is currently undertaking her Ph.D. at the University of Twente, Netherlands, focusing on the impacts of Heatwaves in East Africa. Irene is passionate about building the collaboration and capacities of communities and national entities to address the impacts of climate change.
About the guests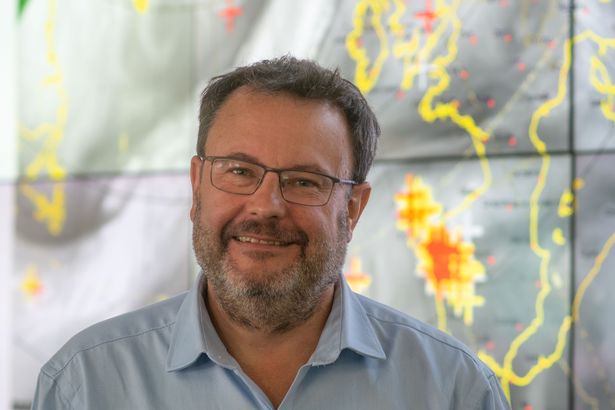 Paul Davies, Met Office Principal Fellow, Meteorology and Chief Meteorologist.
Paul has a number of years experience in meteorology and is now recognised nationally and internationally as an authority in the field of operational meteorology.
As Principal Fellow, Paul will ensure the Met Office's professional and cultural approach to weather forecasting is globally recognised and to head a respected and valuable operational meteorological profession. He will spearhead the innovation and use of new scientific, technological and operational techniques to deliver impact and benefit to a wide range of customers. Paul will also be the external figurehead for all things to do with the meteorological profession be this with stakeholders or key customers.
Paul was a Chief Forecaster in 2003 before being appointed as the Chief Hydrometeorologist and Deputy Head of the Flood Forecasting Centre in 2008. From 2010, he created the Met Office's Hazards Centre and was the founder and inaugural Chair of the Natural Hazards Partnership (NHP) comprising a number of partner agencies, government departments and the Cabinet Office. Paul was the lead author to WMO's Multi-Hazard Impact Based Forecasting and Risk Based Warnings guidelines in his capacity as WMO's IMPACT task team chair. Paul later became UK representative on the WMO Commission for Basic Systems (CBS) OPAG Management group for GDPFS ensuring the flow of data and advice is cascaded between global, regional and national systems.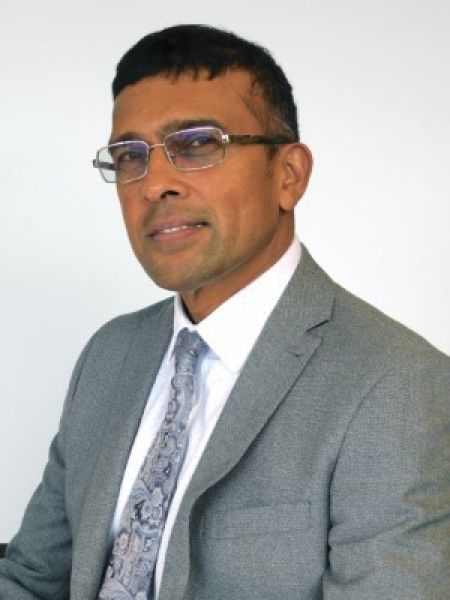 Terrence Fernando, Director of the THINKlab, University of Salford
Professor Terrence Fernando is the Director of the THINKlab(www.thinklab.salford.ac.uk), at the University of Salford in the UK, which is an interdisciplinary research centre focusing on developing technology solutions for the global challenges faced by society, industry and government organisations.
He has extensive experience in leading international research teams for producing innovative solutions in areas such as aerospace, space, built environment and disaster resilience. He led the MOBILISE project (mobilise.thinklab-salford.org) and the TRANSCEND project (www.transcend-project.org.uk), funded by the Global Challenges Research Funds (GCRF), and worked with organisations in Sri Lanka, Pakistan and Malaysia to develop digital solutions that can support multi-agency collaboration in building resilience against hazards such as floods and landslides.
He was also the technical lead for the Greater Manchester Resilience Forum Innovation project (gmrf.mobilise-project.org.uk/) which developed three digital demonstrators for strengthening community engagement, multi-agency collaboration, and training and exercise. As a part of the world Bank funded Climate Innovation Challenge Innovation Pilot (kalutara.mobilise-srilanka.org), he was instrumental in establishing a Living Lab (Urban Laboratory) in the Kalutara District in Sri Lanka to implement a multi-agency approach to building local resilience against climate change.